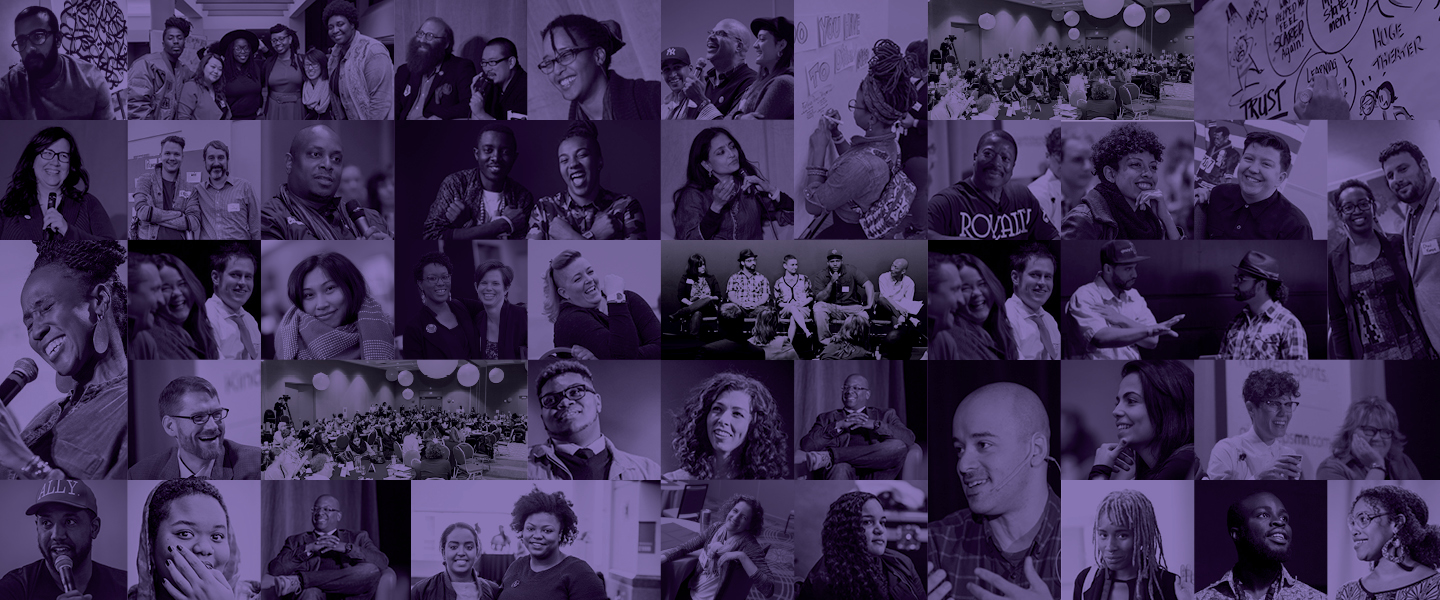 Join us for Giant Steps 2019 conference (our 10th!) on November 8th.
We are celebrating 10 years of fostering honest conversations, unlikely collaborations, and community-building amongst creative entrepreneurs and entrepreneurial creatives.
This year, we'll be talking about how we lift up others as we build our own business and/or social enterprise and/or artistic career. Because, as Senator Wellstone said, "we all do better when we all do better"…and because doing your own thing has never been an independent pursuit.
Who will you meet at Giant Steps?
Pioneers. Path-forgers. Brave souls. Kindred spirits. Chefs, dancers, tech founders, photographers, filmmakers, hip hop artists, attorneys, social entrepreneurs, architects, b-boys, comedians, DJs, retail owners, non-profit founders, playwrights, podcasters, and more.
Check out our past speakers to get an idea of the cross-section of people in the room.
The Hub for Unlikely Collaborations.
Giant Steps provides curated conversations for creative entrepreneurs and entrepreneurial creatives in a human and encouraging atmosphere that connects you to people, ideas, opportunities, and resources.
For a taste of Giant Steps, check out our highlight video from 2018.
We create opportunities for you to learn from folks who maybe don't do what you do, but share similar challenges. The mix of fresh ideas from artists and entrepreneurs provides great opportunities to make giant steps in your own work.
There Is No Blueprint for Success
Instead of "experts", we gather creative, talented, forward-thinking people together to share their experiences and lessons learned in their work building creative businesses and artistic careers.